No suitable vacancy advertised?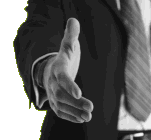 We are looking forward to your unsolicited application!
Do you possess knowledge and skills that you would like to contribute to our team? Are you looking for a new field of activity? Do you think you'd be a good fit for us (and that we'd be a good fit for you)?
Unsolicited applications from IT specialists are always welcome.
Please note: The lingua franca at Heusch/Boesefeldt is German. We therefore assume sufficient knowledge of the German language for applications to our job offers.